Rome is one of the most amazing places to visit in Europe and our personal favorite city in Italy.The history around every corner is unbelievable and it's impossible not to fall in love when you wander the streets. The many museums, cathedrals, and pieces of art to admire make it nearly impossible to see everything in one visit. We recommend at least three or four days to experience the beauty Rome has to offer. The lines (queues) at most of Romes attractions can be brutal, especially during the hot Roman summers May-August. Please don't waste time waiting in line (queues) for tickets as this can turn into an all-day venture. We will share the best tips we used to get into our three favorite Roman attractions without waiting in line (and save some money while you're at it!).
Is it worth getting a ROMA PASS?
A Roma Pass gives you access to:
Free public transport
One or two museums (depending on the card you choose)
 30%-70% discounts to other attractions
Fast track entry
If you visit five attractions within two days, you save roughly thirty euro. If you visit ten attractions in three days you save roughly seventy euro. We recommend making an itinerary with the sites you want to visit, and then see if this pass gets you a bang for your buck. We personally didn't purchase the Roma Pass as we only toured three locations in Rome but it is definitely worth purchasing if you plan on touring many sites. More information about the Roma Pass.
Colosseum
One of Romes most iconic structures is the Colosseum. Centuries ago the colosseum was used for gladiator fights, built in such a way that thousands of spectators could watch the action. Now the Colosseum is one of Romes major tourist attractions allowing up to three thousand people inside at any given time. We learned during our visit that the entrance is free for ALL visitors during normal open hours the first Sunday of the month. The ticket kiosk at the Colosseum is the longest line (queue) we have ever seen. Fortunately before we left for our trip we purchased this skip-the-line ticket that allows you to bypass the lines of tourists and enter straight away. It is advised to arrive at least thirty minutes before your scheduled time so you don't miss your slot. Keep in mind that all tickets to the Colosseum also allow entry into the Forum Romanum and Palatine and vice versa.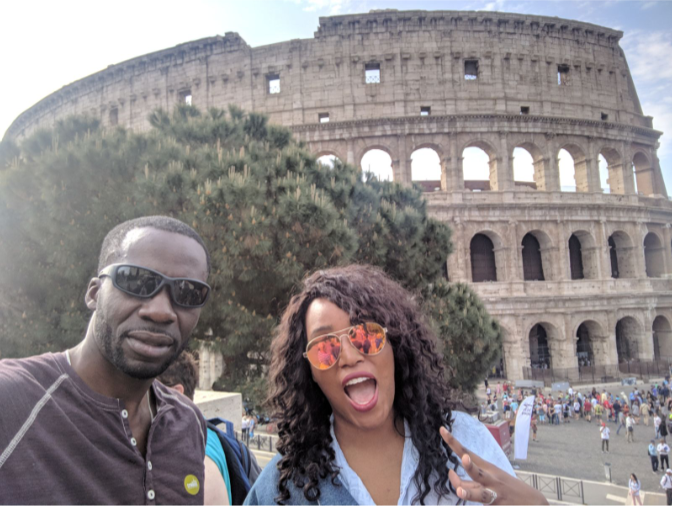 Vatican Museums and Sistine Chapel
The Vatican Museums are located within the city boundaries of the Vatican City. Next to the Vatican Museums is the Sistine Chapel which is the residence of the Pope. The chapel contains some of Michelangelo's breathtaking paintings. If you are on the fence about sites to visit in Rome we highly recommend the Vatican and Sistine chapel as this was our favorite in Rome. The wait time to get into the Vatican and Sistine Chapel can be as long as four hours as this is a busy tourist attraction that people come to see from all over the world. We recommend that you take a tour as these are attractions that you will want to learn more about. Go for these combo tickets that give you entrance to the Vatican Museum, Sistine Chapel, and Saint Peters Basilica. Your best days to avoid large crowds are from Tuesday to Thursday. The last Sunday of the month the entrance is free but this can lead to extremely large waiting times.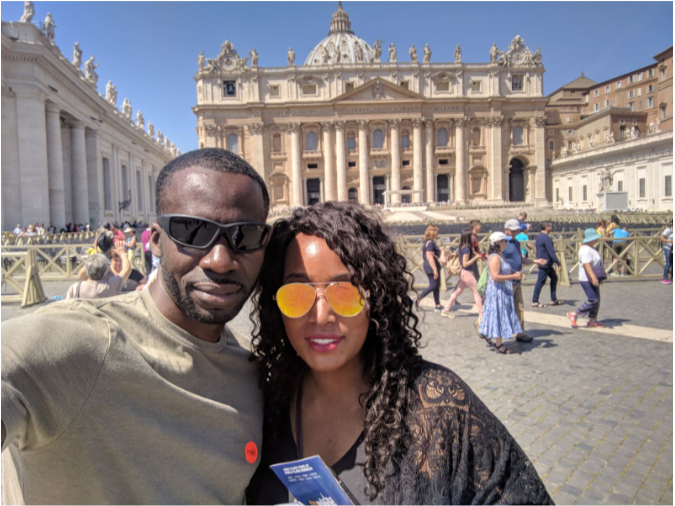 Pantheon
The Pantheon is well known for the fact that it has a round hole in its roof, called an Oculus. It was rebuilt in 80 AD after being burned down by a fire, making it one of Rome's most well preserved and oldest buildings. The great thing about the Pantheon is that there is no entrance fee but that is why there may be a long wait time for entry. We recommend opting for a guided tour or audio guide to learn more about the attraction. We absolutely loved the guided tour. The best time to visit the Pantheon is usually late afternoon and closing time to
avoid the large crowds.
ABOUT WEPACKTWOFLY
WePackTwoFly is a site by Kimmie and Niyi, a couple of bucket listers who love to explore the world and capture every moment.