Amsterdam, The Netherlands capital is one of the most relaxing and vibrant cities in Europe. The beautiful architecture, amazing museums, and relaxing canals makes Amsterdam unique among European capitals. With only two days in Amsterdam we didn't have nearly enough time to explore all this relaxing city has to offer but if this is all the time you have you can still have a great time and get a good feel of the city. This two day itinerary encompasses iconic places to visit and a great place to stay when visiting.
Disclaimer* If you are planning to spend a few days in Amsterdam please do your research to see what is open, if you have to book a ticket in advance or reserve a time slot due to Covid 19 please take the necessary precautions to keep yourself and others safe.
Before starting your trip you will want to visit the IAMSTERDAM website to purchase your iamsterdam city card. This offers you the opportunity to explore Amsterdam more efficiently. We used this card to get access to many attractions, city-wide public transport, a canal cruise, and bicycle rentals. Major benefits are that you can save money and get exclusive discounts at restaurants, attractions, and concerts.




Day 1 Itinerary
Purchase your bike rental using the IAMSTERDAM. Cycling will be one of the best ways to get around Amsterdam. Even if you only pedal around for a couple of hours you won't regret sightseeing by bike in Amsterdam. Exploring the city on a bike lets you see more in a day, while also blending in with the locals.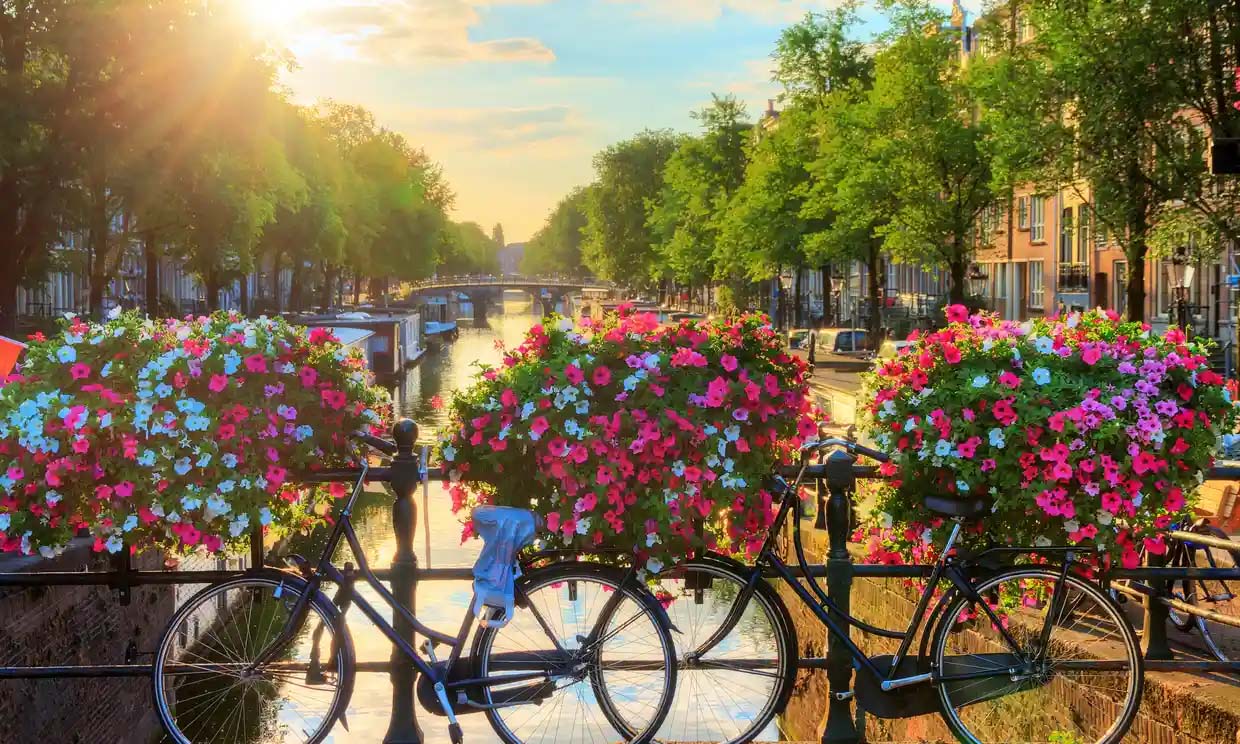 A'DAM LOOKOUT
If you are looking for a beautiful view of the city this is your place. Behind Central Station, across the canal is the Adam Tower. On the rooftop, the A'dam lookout has a breathtaking view of the city. You can grab a casual drink and food there as well. Grab dinner on the 20th floor with a gorgeous view of the city while eating. You can also have a blast by experiencing a virtual roller coaster experience while at the top of A'dam lookout.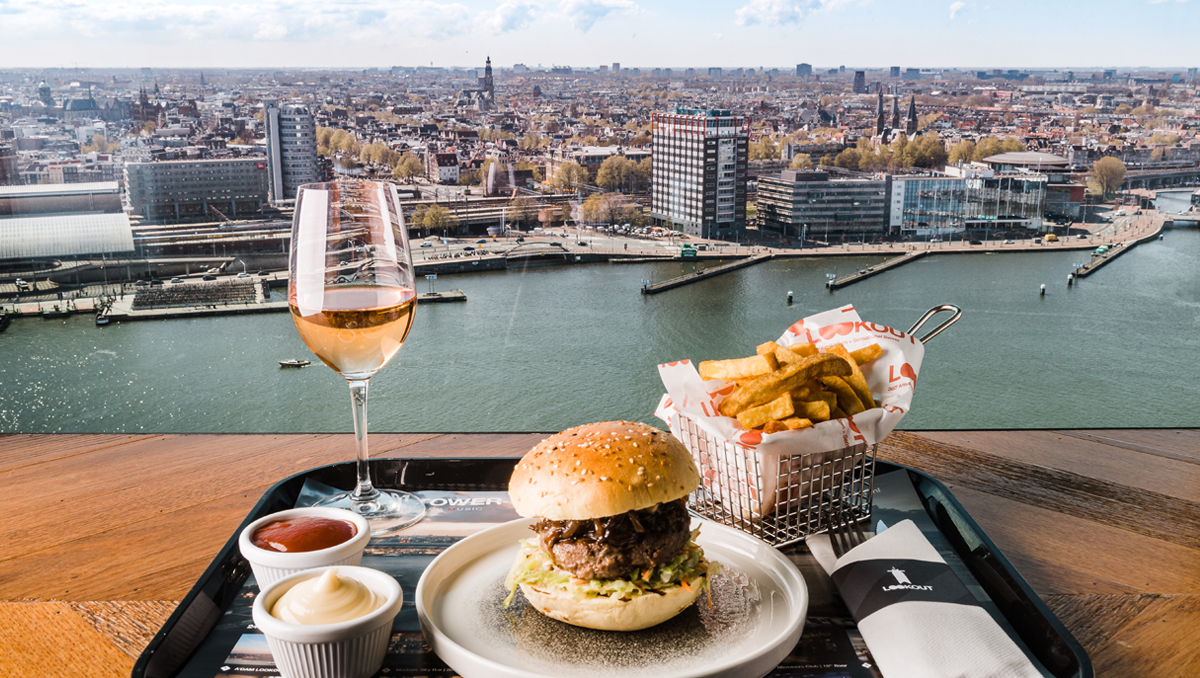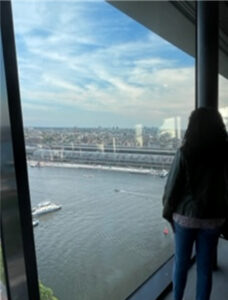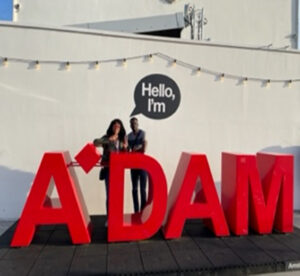 Anne Frank house
After a great lunch continue on to the Anne Frank House. This is now a museum about Anne Frank's life while hiding during the WWII. It is also an exhibition space focusing on discrimination. It is highly recommended that you book your ticket well in advance as this tourist attraction is very popular and is often fully booked.
Van Gogh Museum
This famous Dutch art museum is dedicated to the works of Vincent van Gogh. The museum contains the largest collection of Van Gogh's paintings and drawings in the world. Some iconic paintings you can admire there include: The Yellow House, Sunflowers, and The Potato Eaters. Still one of the most visited museums in the Netherlands this iconic European site has much to offer to tourists all over the globe.
Evening Canal Cruise
As cliché as it sounds yes definitely take an evening canal cruise! This will help you understand why the houses are all leaning, the houseboats, and canal houses. Taking the cruise by night is really nice as you get to see all the bridges lit up.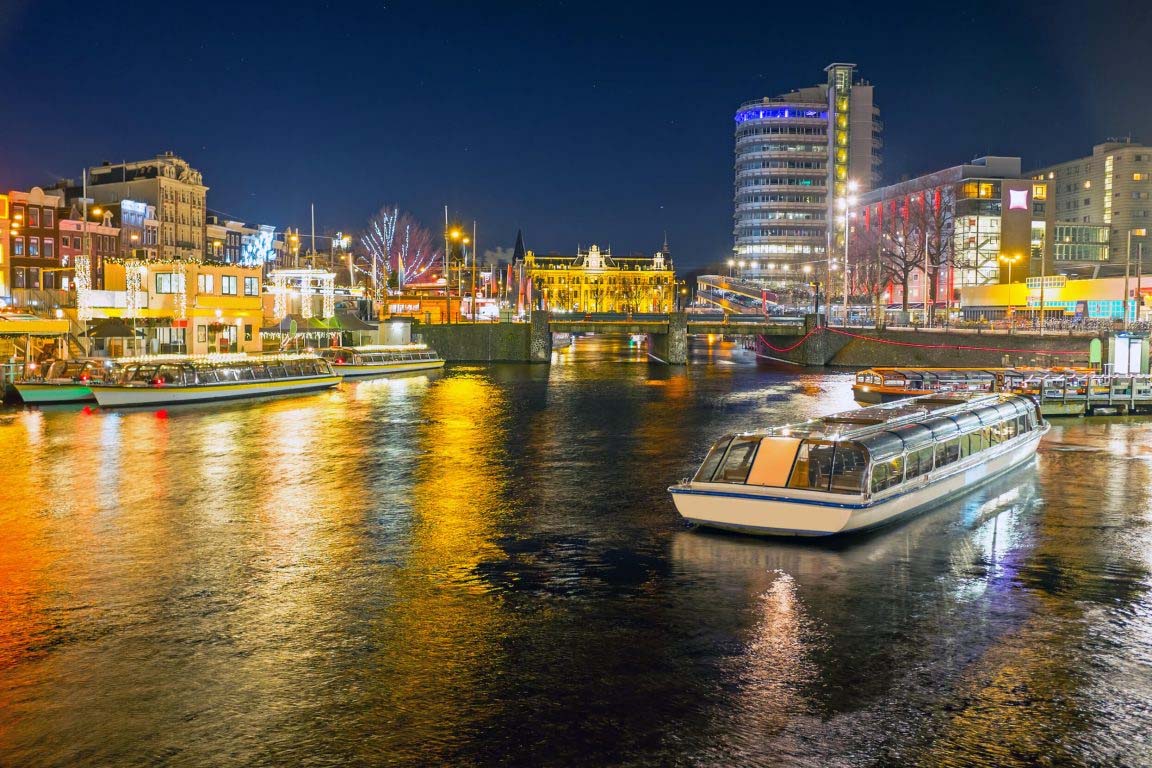 Surprise Tip- Before going to dinner, stop by any bar to have a drink and try some Bitterballen, the traditional deep fried Dutch meatballs. Do it like the Dutch and dip your Bitterballen in mustard. You won't regret it!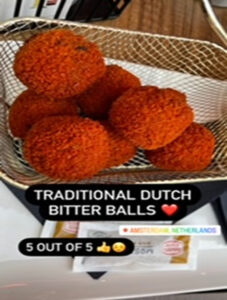 Day Two Itinerary
Heineken Experience
After breakfast check out the Heineken Experience, a vibrant museum about the famous Heineken beers. Discover the origin of Heineken, the production process, and sponsorships. Enjoy an entertaining and fun experience with two free beers at the end of the experience.
Zaanse Schans
Although you will need to take a 30 minute bus ride to get here it is definitely worth the journey. These iconic windmills are in the Dutch town of Zaandam, near Amsterdam. This small town recreates the look of the 19th century village with regional costumes, windmills, cheese making and clogs. While you are here don't forget to get a homemade stroopwafel!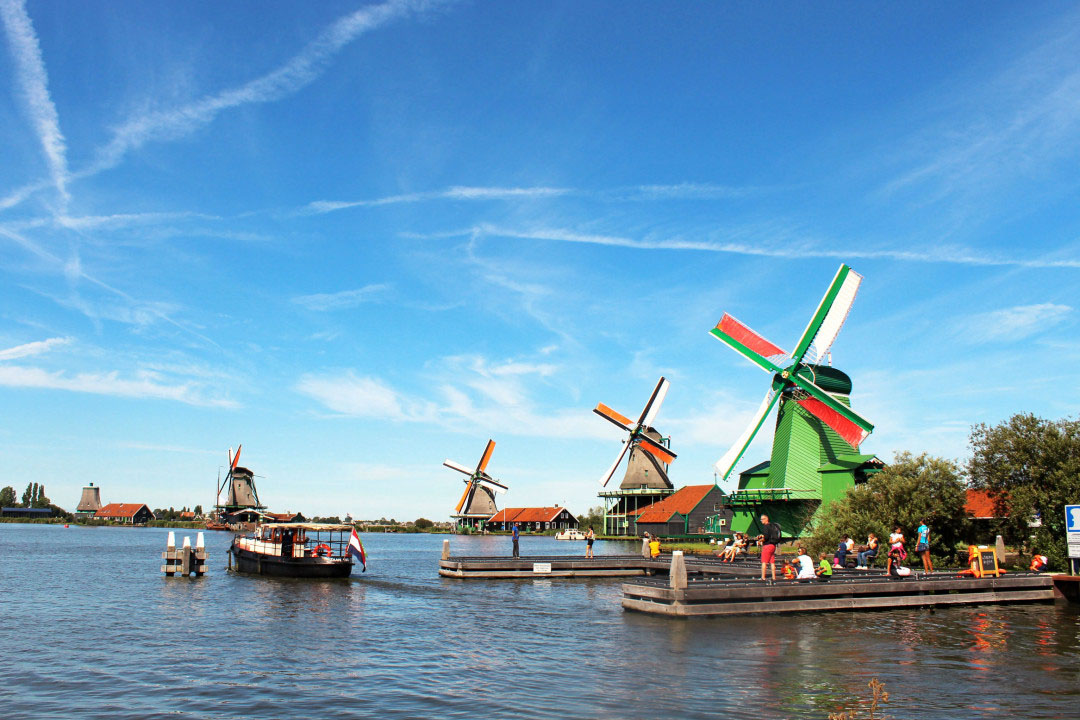 Red Light District
No trip to Amsterdam is complete without visiting this city staple. From sex shops to museums, the Red Light District has it all. Contrary to belief the Red Light District has a friendly atmosphere.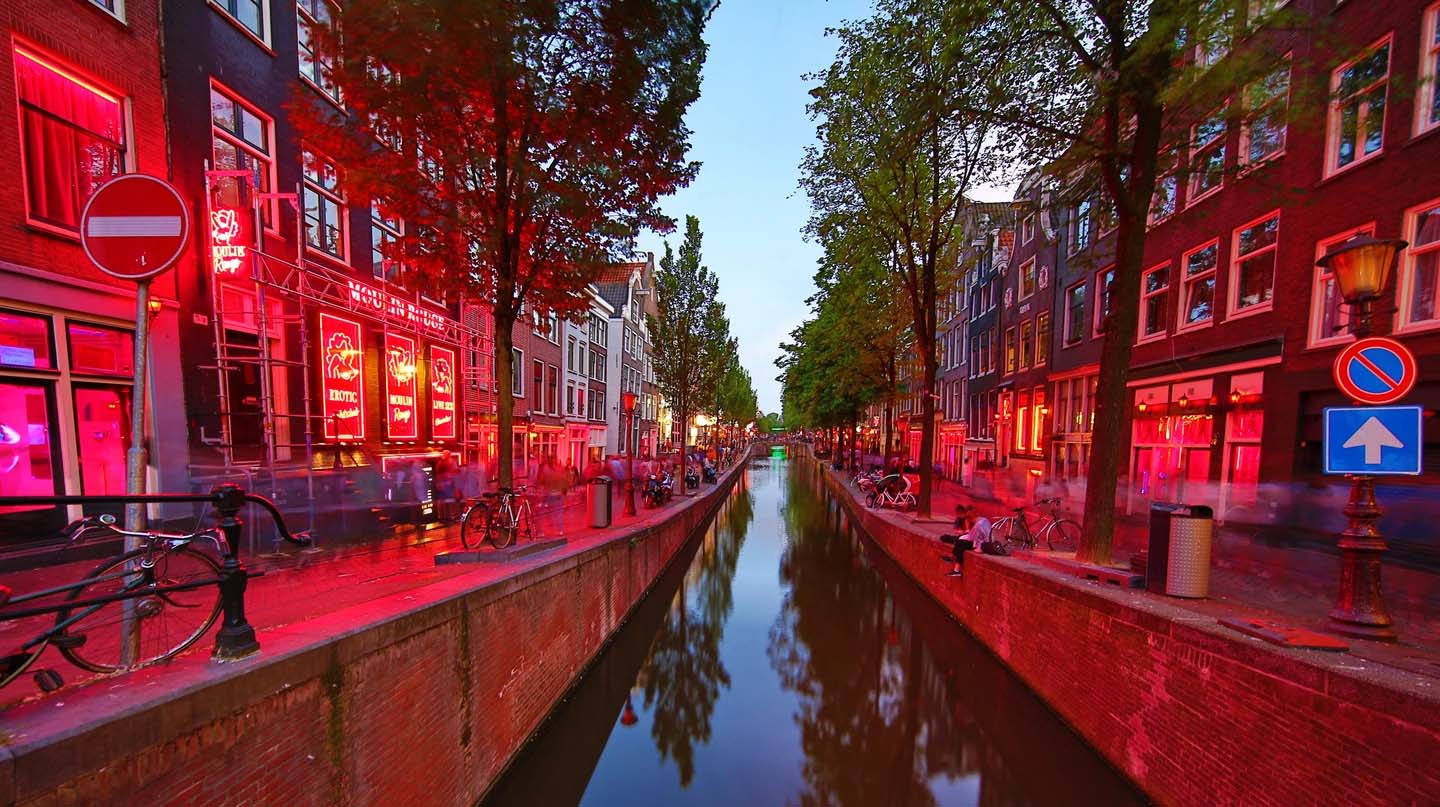 Where to Stay In Amsterdam?
There are hundreds of hotels and hostels in Amsterdam that cater to every budget. If you are unable to stay within the main canal areas while in the city make sure your hotel is within walking distance of public transport as this will save you time and energy.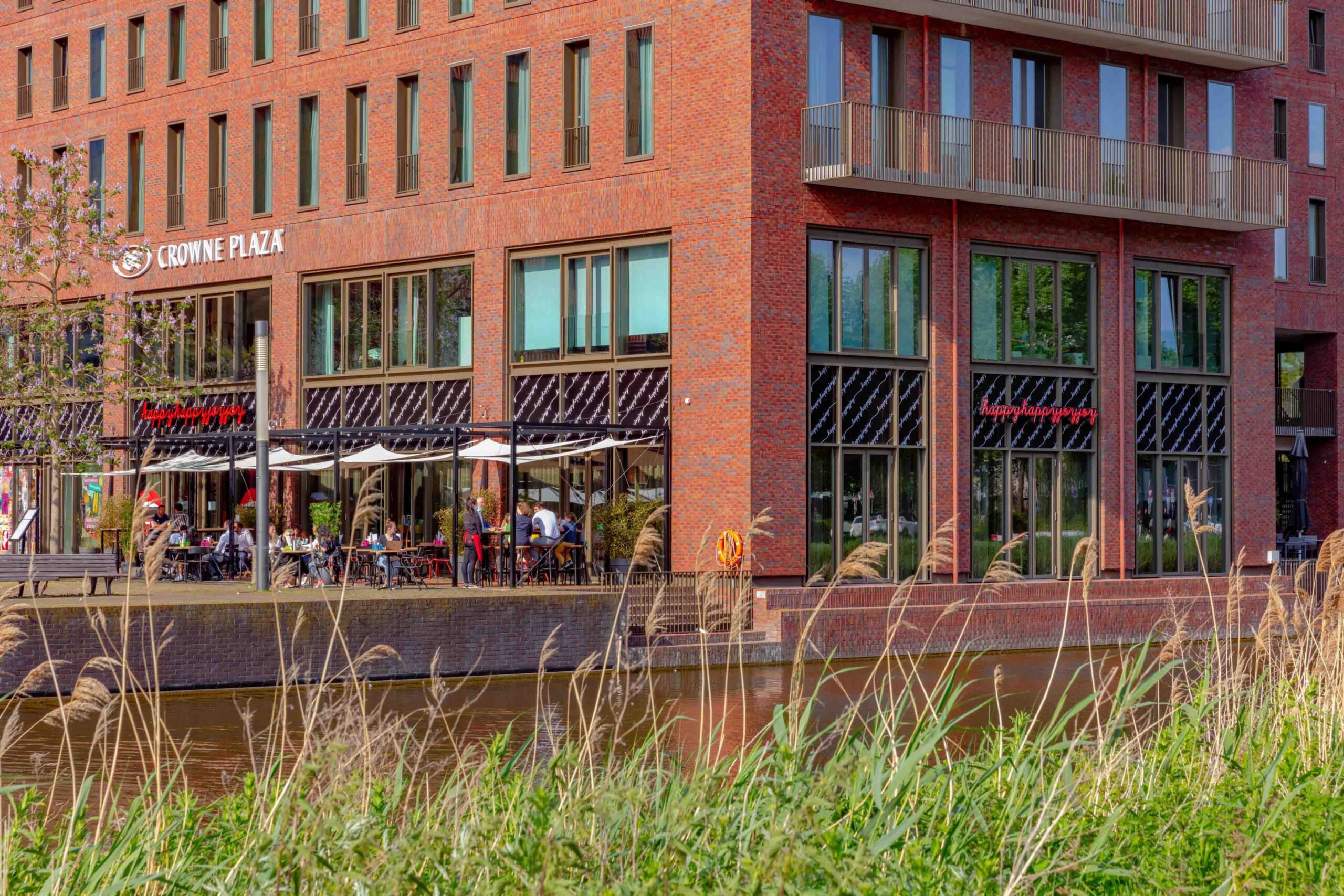 Crowne Plaza Amsterdam South:
An absolute dream if you like clean, chic, and modern styles. We stayed in one of the king suites with a city view during our stay. The room was very spacious and comfortable. This hotel lived up to the hype. We had a few small bites and cocktails at the hotel bar and everything was absolutely delicious. One of the highlights of staying here was their amazing buffet breakfast and the ambiance at their signature restaurant Happyhappyjoyjoy.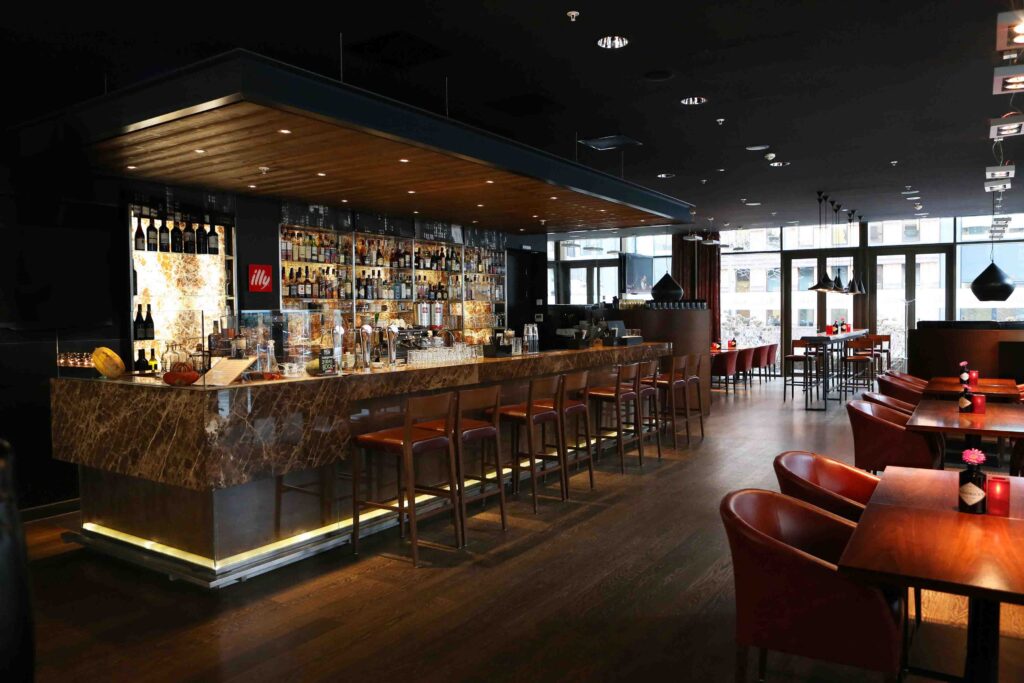 The hotel made our Amsterdam trip wonderful because we were just a 7 minute train ride to the main tourist attractions. Bikes are also available at the hotel to explore the city. One of the best features at the hotel that ensured our comfort was their pillow menu to guarantee a good night's sleep. We would like to thank the accommodating and very friendly staff at Crowne Plaza Amsterdam South for making our trip amazing while in Amsterdam.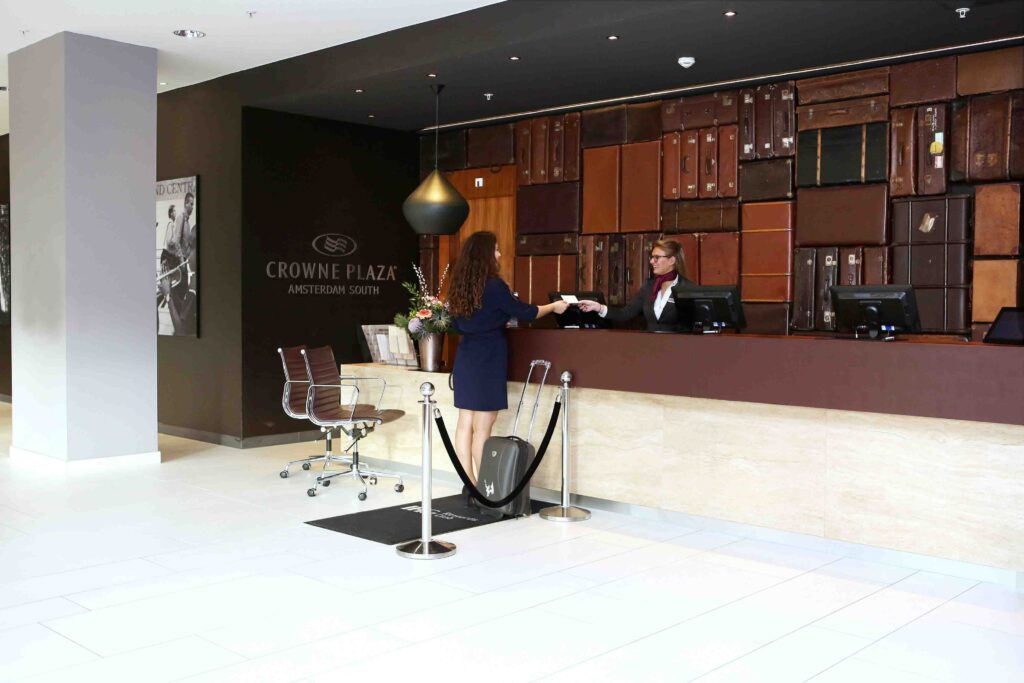 We would like to thank IAMSTERDAM for an enjoyable experience while in Amsterdam. For more resources and tips on Amsterdam please visit the website www.iamsterdam.com
ABOUT WEPACKTWOFLY
WePackTwoFly is a site by Kimmie and Niyi, a couple of bucket listers who love to explore the world and capture every moment.