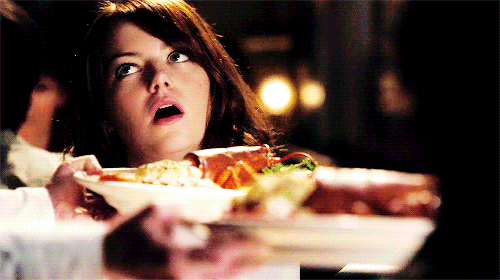 If there is one thing all real Texans love and that is comfort food. A few years ago we became addicted to the magic that is BRUNCH. I mean who doesn't love a combination of drinks with breakfast and lunch foods. Brunch makes it acceptable to have a cocktail with your burger and eggs. Austin, Texas is no stranger to some of the world's best barbeque but more recently they have become better known for their affordable and iconic brunch spots. In fact, Austinites tend to take brunch very seriously. These best of the brunch menus incorporate tasty flavors with affordable prices. If ever in Texas these places will be sure to be worth trying. Happy brunching!
1. Moonshine Patio Bar & Grill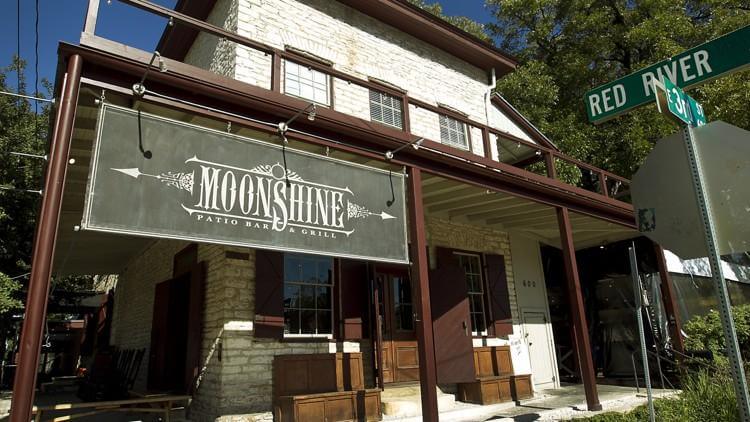 The warm community feeling atmosphere is part of what makes Moonshine so unique. As a pre warning it is best you walk into Moonshine expecting to use your entire calorie allowance for the day or possibly two days with the massive brunch buffet. You won't have any room for guilt with the king ranch casserole, pesto eggs, macaroni and cheese, waffles, bread pudding, and the best cheese grits ever. The great thing about Moonshine is the unbeatable buffet brunch price for $18 per person and selections vary each week which is all the more reason to continue to visit. Every Sunday you can expect Austinites to flock to Moonshine's Sunday brunch like moths to a flame. Highly recommend getting there early around 9am to dodge the larger crowds.
2. Steiner Ranch Steakhouse

If you are in the Austin area on a Sunday morning, you need to definitely plan to have brunch here. This award winning restaurant overlooks Lake Travis and borders the banks of Lake Austin. We first discovered Steiners brunch about five years ago while in Austin and have made it a point to go to their Sunday brunch at least once a year. The combination of the food, view, and live music is what makes this place amazing. Guests can choose to dine outside or inside. They have an all glass window room that they refer to as the "sunnyside" room that has the most beautiful view of Lake Travis. The full range brunch buffet is priced at $19.95 per person and worth it. They do offer both buffet brunch and a la carte options. Whether you're craving a custom omelet, lobster mac'n cheese, beef, or a decadent dessert display, Steiner's has something for you. We recommend making a reservation as seating can fill up fast.
3. Stubb's Bar-B-Q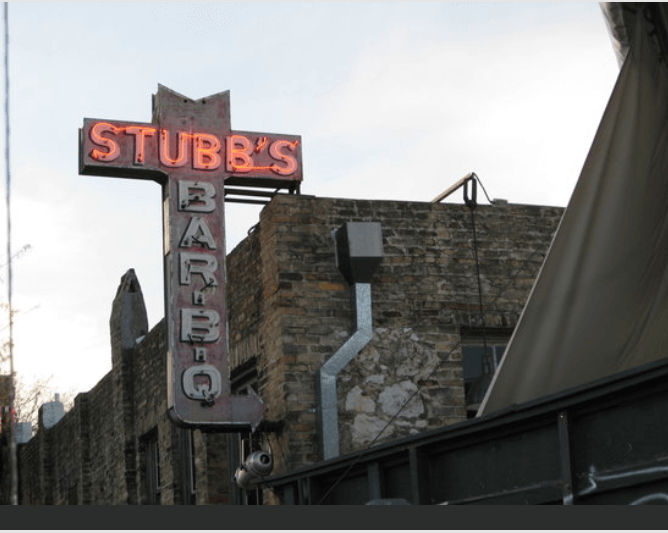 When you hear of a Sunday Gospel brunch you have to go to discover what the hype is about. Located in the heart of downtown, Stubb's serves up amazing Sunday brunch along with live Sunday gospel music. Now what's better than having southern comfort food along with feel good music? The cool thing we recently discovered was the "make your own" Bloody Mary bar. For $22-28 per person you get a buffet full of barbecue, enchiladas, catfish, biscuits, gravy, and again your own blood Mary bar. Keep in mind that there are only two seating times for Sunday brunch 10:30am and 12:30pm.
4. Jack Allens Kitchen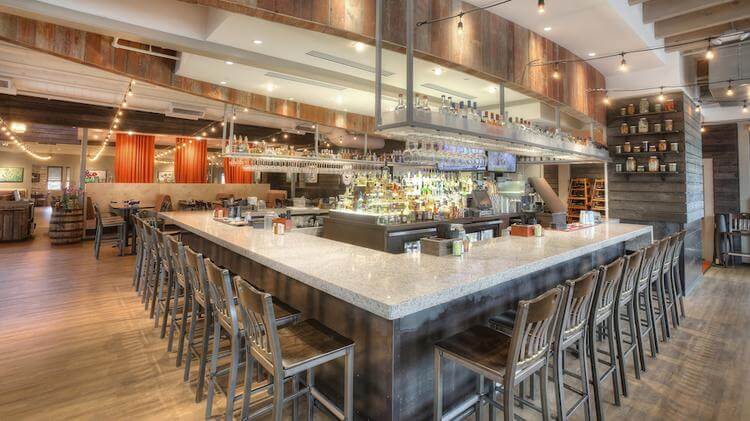 Located in North Austin, Jack Allens Kitchen is another one of Austins amazing feel good brunch buffets. They offer a full reign buffet including pork tenderloin, migas, enchilada casserole, chicken fried chicken, and a lot of other delicious assortments. They also offer $4 mimosas. The brunch buffet itself is only $18. They DO take reservations and it is highly encouraged as the wait times tend to be longer than an hour.
5. Bouldin Creek Café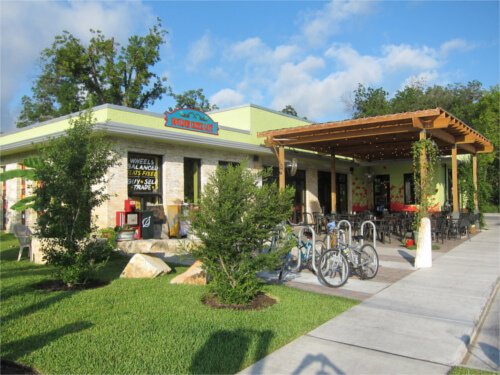 This artistic café caught our eye because it has a developed menu up of vegetarian and meat options. The local art on the walls is rotated out monthly. Bouldin is a laid back atmosphere with the most amazing blueberry cornbread on the planet. The vegetarian omelets are endless here. One of their signature vegan dishes is the Renedict, a spinoff of eggs benedict with tofu bacon, cage-free eggs, spinach, and vegan Holandaise. As you can expect this is a busy café so expect about at least a 45 minute wait to be seated. Definitely add Bouldin to your
brunch list to explore.
ABOUT WEPACKTWOFLY
WePackTwoFly is a site by Kimmie and Niyi, a couple of bucket listers who love to explore the world and capture every moment.